Oilgaspages' News
Welcome to Oilgaspages News. Here you can find general news from Oilgaspages.
---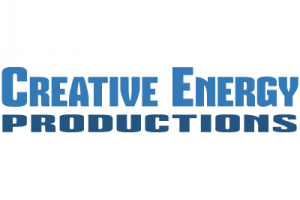 CALGARY, AB – JUNE 21, 2017 – Oilgaspages Inc. ("Oilgaspages") today announced the official commencement of a new division entitled Creative Energy Productions. Creative Energy Productions will specialize in providing a variety of customized video production and video editing services. With professional expertise they can assist your business with creating corporate videos, animated videos, showcase videos, capturing aerial footage, converting presentations into a video or just provide video editing services.

Creative Energy Productions team has over 15 years experience in oil and gas as well as extensive experience in video production. Creative Energy Productions is pleased to announce Jess Nakaska as Executive Producer. "Jess's experience and proficiency make him a welcomed asset" Oilgaspages CEO Jason Fast added, "which will compliment Creative Energy Productions services and provide a suite of video, sound and lighting, narration, and video editing".

For inquiring please contact Christina Fast, V.P. Sales and Marketing at cfast@oilgaspages.com
There was a time when engineers, like myself, got paid to go to the Oil & Gas Trade show for the day. Unfortunately, we weren't there to buy anything. We would just meet up with the vendors and colleagues we had worked with in the past and it would inevitable turn into a social gathering. We rarely ventured outside of our existing vendor relationships unless a new technology caught our eye...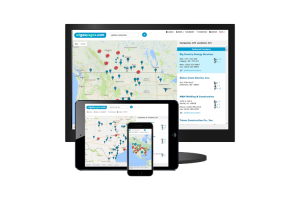 CALGARY, AB - MAY 31, 2017 - Oilgaspages Inc. ("Oilgaspages") today announced the launch of a customized geolocation smart map system. Until now users had the ability to utilize Oilgaspages leading edge industry specific search engine and with this addition they will be able to search by geographic location making it ever easier to locate companies anywhere anytime. Using the geolocation option, the map will center on the users location and display companies in their vicinity. This saves the user time searching for oil & gas products and services in the users area of focus and provides them with a list of companies that are close in proximity.

"This is just one of a number of exciting features Oilgaspages are working on as we maintain our commitment to constantly improve and advance the user experience." Said Oilgaspages CEO Jason Fast on the announcement. "Oilgaspages is also exploring ways to bring the oil & gas community together as well as provide valuable new tools."


Contact Oilgaspages Inc.
Christina Fast
V.P. Sales and Marketing
cfast@oilgaspages.com